Sign up here for my monthly Jottings newsletter and receive a free book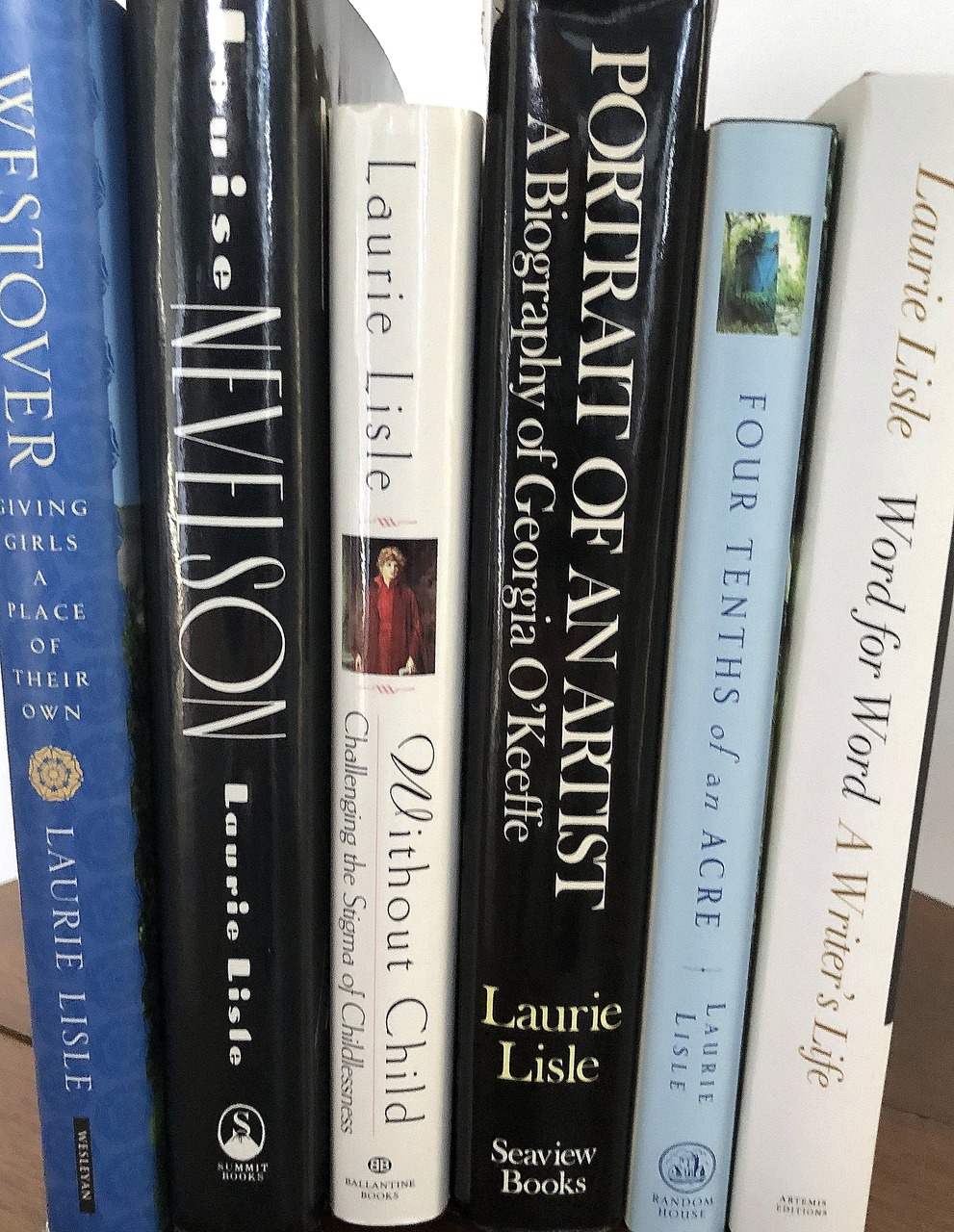 Laurie Lisle is the author of six books: two biographies, a memoir, and titles about women without children, gardening, and educating girls. They have won wide recognition in the media and have been published in six languages. Her essays, articles, and book reviews have appeared in many publications and anthologies.
A recipient of fellowships at the MacDowell Colony and other arts colonies, she has taught literature and lectured at art museums, colleges, libraries, and literary events in the United States and Canada. A native of Providence, Rhode Island, she is married and lives in northwestern Connecticut.
THE BOOKS
Portrait of an Artist: A Biography of Georgia O'Keeffe, 1980
A "superb piece of work in every respect… Clearly, journalist Lisle has scooped the art world with an impressive literary debut." James Idema, Smithsonian MORE
Louise Nevelson: A Passionate Life, 1990
"Lisle's admiration and respect for Nevelson's long struggle and enchanted cabinets and walls are always evident, but she lets the evidence speak..." Michael Brenson, The New York Times Book Review MORE
Without Child: Challenging the Stigma of Childlessness, 1996
"This is not only an excellent book, but a true act of courage...One feels the electricity and importance of these facts..." Stephanie Dickison, Canadian Women's Studies MORE
Four Tenths of an Acre: Reflections on a Gardening Life, 2005
"Lisle's cogent meditations on the rewards of working the land and nurturing the soul are elegant, eloquent reminders of the importance of listening to the inner muse." Booklist MORE
Westover: Giving Girls a Place of Their Own, 2009
"The story of Westover is an engagingly one charmingly told, and it gives a good overview of the shifting notions of what makes a well-educated woman throughout the twentieth century." Catherine Nicotera, Feminist Review MORE
Word for Word: A Writer's Life, 2021
It "pulses with intellectual discussions, lived feminist history and its resultant tensions… It's great for fans of Vivian Gornick's Fierce Attachments, and Rebecca Solnit's Recollections of My Nonexistence." BookLife MORE