Westover page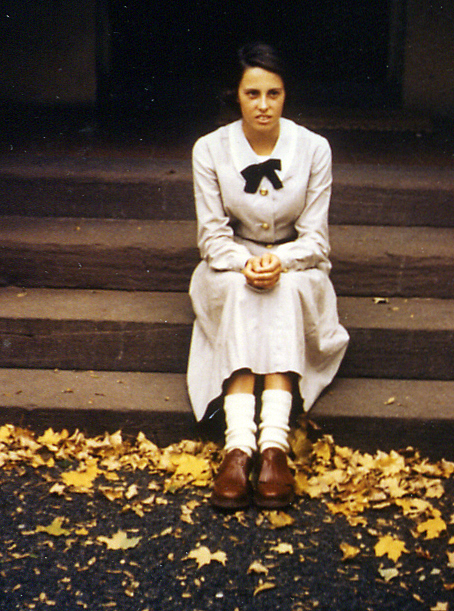 Reviews

"In spirit and in breadth, Westover is a fascinating lens into the lives of groundbreaking women whose thoughts on how women should be educated remain captivating--and contentious." ~ Tracey O'Shaughnessy, The Republican-American
"This well-researched and beautifully designed book...is an engaging one charmingly told, and it gives a good overview of the shifting notions of what makes a well-educated woman." ~ Catherine Nicotera, Feminist Review
"What a magnificent book your Westover history is!... It is a true work of art, and I, like everyone else, am most impressed by your achievement." ~ Katharine C. McDonald, Westover '39
"This visually stunning, beautifully written book combines diligent research, descriptive acumen, and an anecdotal style that vividly and unsparingly brings the people and places in the school's history to life...It is also a wonderfully interesting, at times humorous, work." ~ Roberta West Waddell, editor, Westover '52

"This book is a great read for anyone who is interested in the American history of girls' education...For someone who graduated from Westover, this book is a must...Tragedy, glory, and a great future make this book hard to put down." ~ Eunice Groark, former Connecticut Lieutenant Governor, Westover '56


"Westover is a must-read for anyone who enjoys learning the backstory to a personal life experience. This one is about my school, its roots, the talented, scholarly, and determined women who brought it into being, on its cultural changes and challenges. It is way beyond what I expected when I began to read it in anticipation of my 60th reunion. Thank you, Laurie Lisle." ~ Mary Frost, Westover '68
"Laurie's engaging book not only chronicles the visionary women who built Westover but also makes clear our school's importance in the broader context of women's education--especially in modern times." ~ Ann Vileisis, author, Westover '85
"A wonderful historical snapshot of a school with strong roots and strong women with energy, intellect, and a deep commitment to the education of girls." ~ Meg Milne Moulton, National Coalition of Girls' Schools
"As a college freshman in the early 1950s, I sang in Red Hall (and have a vivid memory of the elegance of the acoustics, the architecture, and the audience) and have watched Westover march, stagger, and dance its way through almost six decades. This book is a depiction of the journey of a noble school with an unusual sense of its mission." ~ Donald E. Werner, The Headmasters Association
From the Preface: "My Westover"
"This book had its beginning in the autumn of 1971, when I was working for Newsweek in New York. In the wake of the women's liberation movement, I was seeing everything with new eyes, and I wanted to re-evaluate my life as a girl, especially my three years at Westover...
"After graduating in 1961, my memories of my years in Middlebury, Connecticut, remained unresolved...I remembered my restlessness because I didn't believe I was being readied for Real Life.
In 1971 "I returned to Middlebury to examine the school archive on the balcony of the former library, the airy, white clapboard colonial that had once been a church. I loved being back in the beautiful old building, and I remembered being happy reading on its sofa in the warmth of the fireplace on winter afternoons...
"The archive was indeed full of treasures...carefully collected over the years by alumna archivist Maria Randall Allen. Eventually, when she suggested that I write a history of Westover, I realized it was what I really wanted to do--to examine the place that still evoked such strong emotion...
"Working in the archive on this book, I was alternatively surprised, amused, saddened...I got to know the school again. It was gratifying to see the way it had transformed itself through the decades into a place that is better than before--more informal, more open, and much more diverse--while still offering excellence in the classroom.
"Reading letters and diaries of other alumnae and listening to their stories, I understood that we shared much, but that we experienced it differently...My Westover is unlike anyone else's...Looking back, I'm grateful that my Real Life was delayed for a few years so that I could imagine the life I really wanted to live."